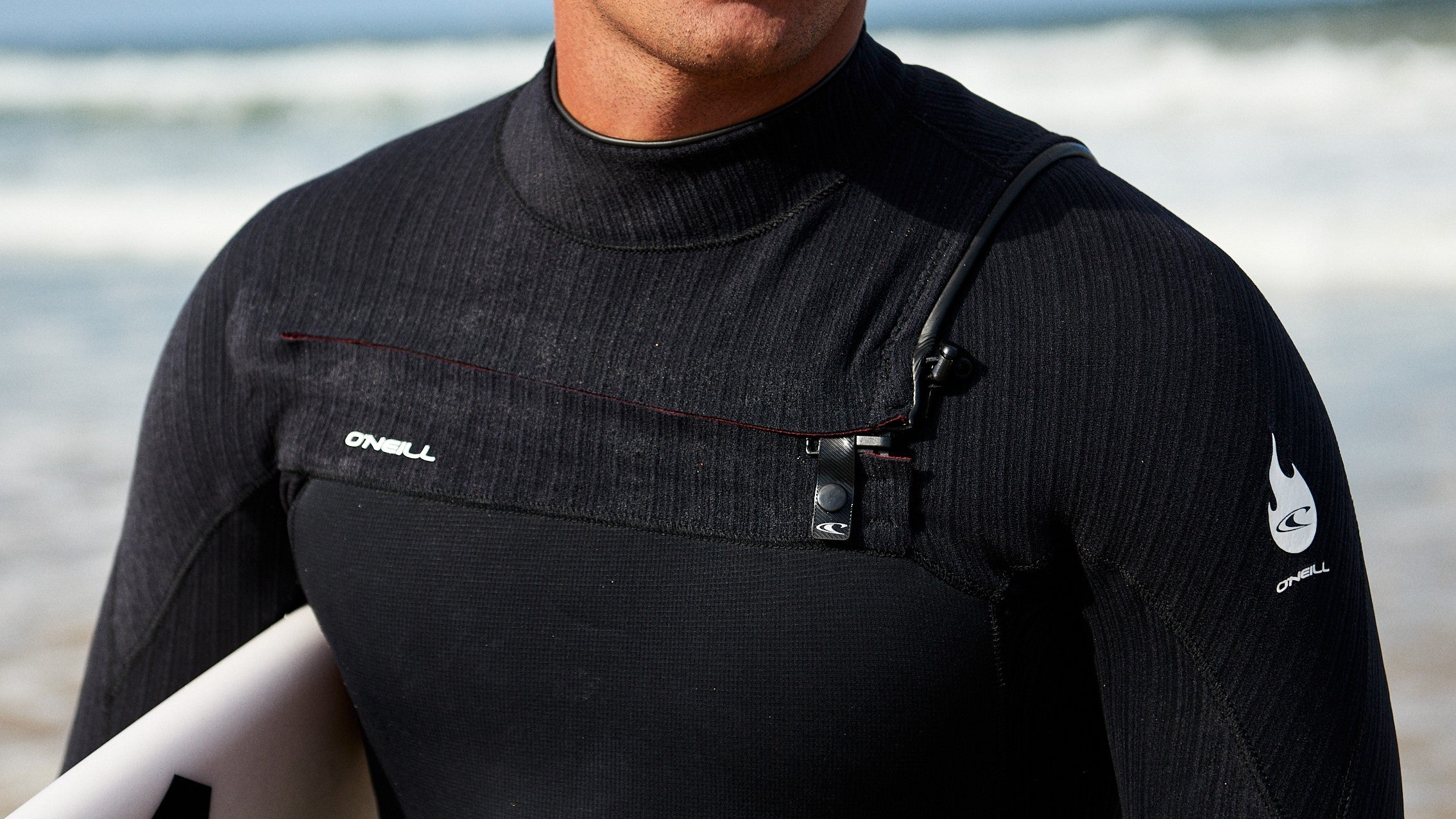 A men's full "Steamer" wetsuit is essential gear for anyone wanting to enjoy surfing, swimming or any other water sport year-round. Steamers provide full coverage on the arms, torso and the legs. Long Reef Surf has a huge range of steamer wetsuits to suit any water sport activity.
Steamer wetsuits are available in various neoprene thicknesses depending on the water temperature or the sport. The most popular thickness for surfing is 3/2mm, providing 3mm on the torso and 2mm over the arms and legs, however in southern oceans a 4/3mm or even thicker may be necessary. In warmer northern waters a 2/2mm may be more suitable.
Steamer wetsuits come in a range of entry methods such as chest zip, back zip or zip free/zipperless. See our wetsuit buyers guide for more details on what's right for you.

Some of the benefits of a full steamer wetsuit include:

Warmth: Steamers keep you warm by trapping a layer of water between the neoprene and your skin, keeping you warm for hours on end,
Protection: Full steamer wetsuits protect the skin from abrasions, jellyfish stings, and UV radiation from the sun. 
Comfort: Wearing a full wetsuit provides comfort and reduces the risk of chafing or rubbing, especially when spending prolonged periods in the water.
Buoyancy: Full steamer wetsuits can enhance buoyancy, which can be beneficial for those who are not strong swimmers or those who need additional support for activities like diving or surfing. Some swimming wetsuits have specific buoyancy panels to help correct swimming positions.
Versatility: Full steamer wetsuits are versatile, and can be used for a variety of water activities such as surfing, diving, paddleboarding, and swimming.
Durability: High-quality full steamer wetsuits are durable and with the right care, they should last for many seasons of enjoyment.
At Long Reef Surf we have a huge range of steamer wetsuits for men, covering every price point and many styles suitable for sports such as surfing, swimming or snorkelling. Come in an and be fitted by one of our expert team so you can get the most out of your time in the water.