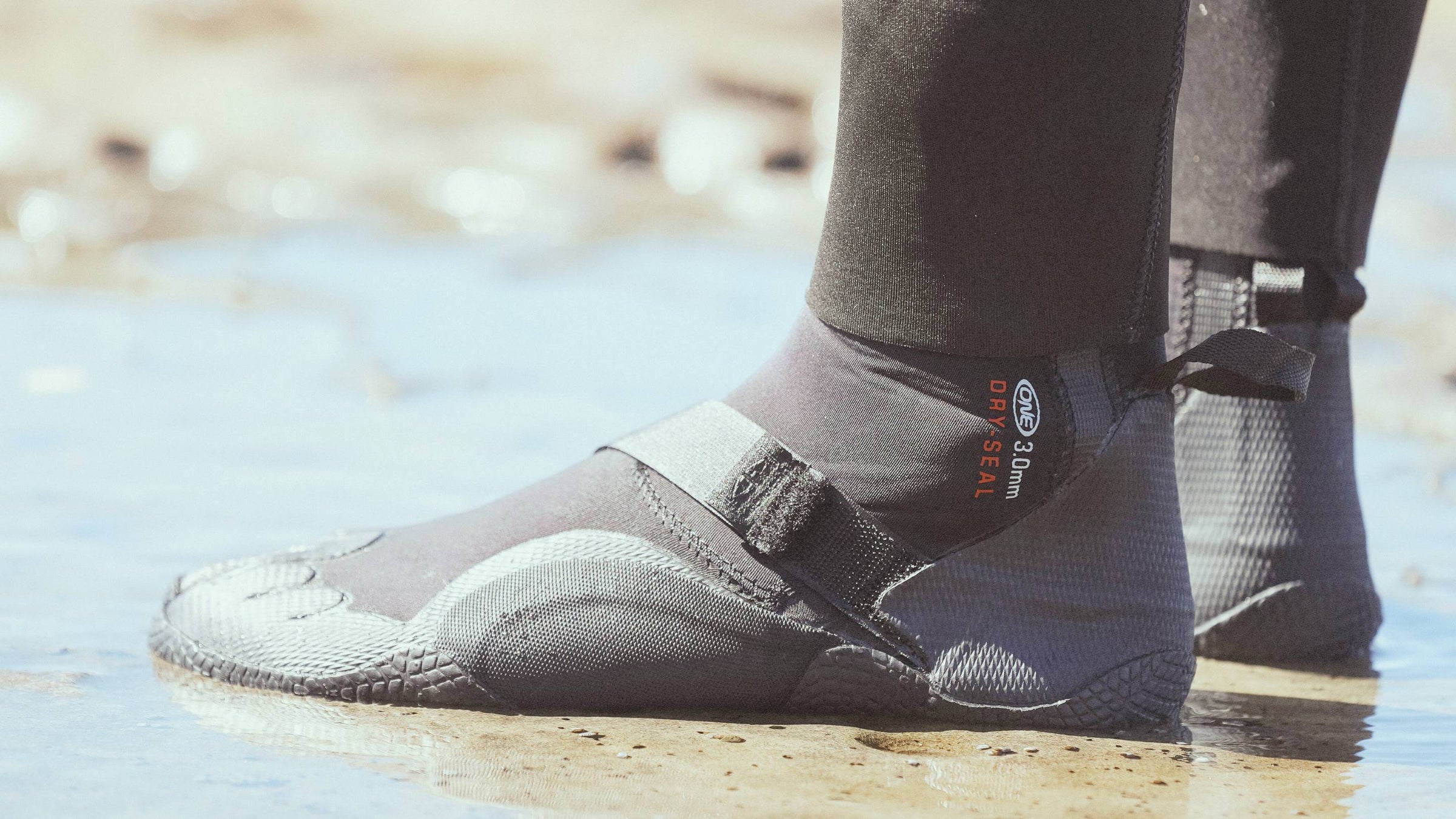 Wetsuit Gloves, Hoods & Booties
Wetsuit gloves, boots (often called "booties"), and wetsuit hoods are great options for colder water Surfing, Paddling, Ocean Swimming, Sailboarding, Foiling, Kiting or many other water sports. They are essential accessories that enhance comfort, safety, and performance during water activities, allowing you to fully enjoy your time in the water, even when it gets chilly! You can expect the following benefits from neoprene based gloves, boots and hoods to:: 
Thermal Protection: Wetsuit gloves, boots, and hoods provide an additional layer of insulation, keeping the extremities (hands, feet, and head) warm in cold water. They help maintain body heat and prevent the onset of hypothermia, allowing for longer and more comfortable water activities.
Enhanced Grip and Dexterity: Gloves provide a better grip on surfboards, paddle handles, or other equipment, enhancing control and stability. Boots offer traction on slippery surfaces, reducing the risk of slips or falls. The gloves and boots also allow for improved dexterity, enabling better manoeuvrability and precise movements.
Protection from Abrasions and Injuries: Wetsuit gloves and boots protect the hands and feet from potential cuts, scrapes, and abrasions caused by sharp objects or rough surfaces in the water. Hoods provide additional protection to the head, shielding it from cold water and potential impact injuries.
Sun Protection: Wetsuit gloves, boots, and hoods offer added protection against harmful UV rays, reducing the risk of sunburn and long-term sun damage.
Versatility: These accessories can be used for various water activities, including surfing, diving, snorkeling, kayaking, and more. They are designed to withstand the rigors of water sports, providing durability and longevity.
At Long Reef Surf we have a wide selection of wetsuit gloves, boots, and hoods that will provide you with thermal protection, enhanced grip and dexterity, protection from abrasions and injuries, sun protection, and versatility.