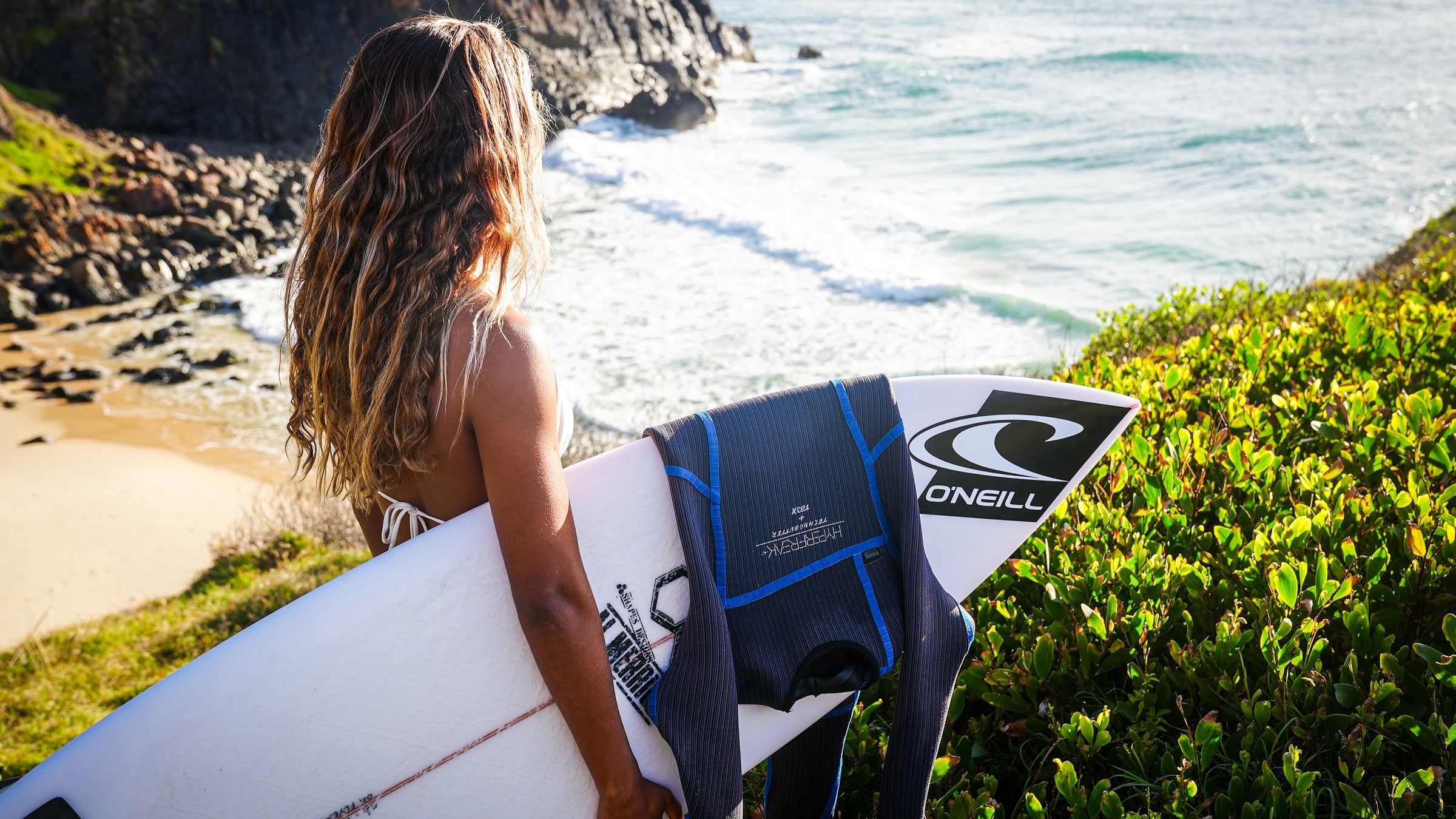 At Long Reef Surf, we have an incredible range of wetsuits for women of all sporting abilities. There are so many benefits a wetsuit brings for your water activities, such as:  
Thermal Insulation: Wetsuits offer thermal insulation by trapping a thin layer of water against the skin, which then warms up from body heat. This keeps you comfortably warm, even in cooler waters, extending your water activity season and allowing you to enjoy your favourite pursuits for longer periods.
Comfortable Fit: A well-fitted wetsuit offers maximum comfort during water activities. It hugs your body, providing a snug and secure fit that allows for unrestricted movement and flexibility. With a comfortable wetsuit, you can focus on enjoying the water without any distractions.
Protection from the Elements: A wetsuit acts as a barrier, protecting your skin from potential irritants, such as saltwater, sunburn, and marine life. It shields you body from abrasions, jellyfish stings, and harmful UV rays, ensuring a safer and more enjoyable experience in the water.
Versatility: Wetsuits are versatile and suitable for a range of water activities. Whether you're surfing, snorkelling, swimming, or engaging in other water sports, a wetsuit provides the flexibility and functionality you need for each activity.
Confidence Booster: Wearing a wetsuit that fits well and flatters your figure can be a confidence booster. It enhances your natural curves and provides a sleek and streamlined appearance, making you feel confident and empowered to take on the water.
Durability and Longevity: High-quality wetsuits are built to last. They are constructed with durable materials that can withstand the rigors of water sports and frequent use. Investing in a durable wetsuit ensures that you can enjoy its benefits for years to come.
Style and Fashion: Wetsuits for women come in a variety of stylish designs, colours, and patterns. This allows your to express your personal style and preferences while participating in fun water activities. 
Here at Long Reef Surf, we can help fit you into a wetsuit that offers a comfortable fit, protection from the elements, versatility, thermal insulation, confidence boosting, durability, and style. Wetsuits allow you to confidently embrace your water adventures, stay comfortable, and look great while enjoying your time in the water.