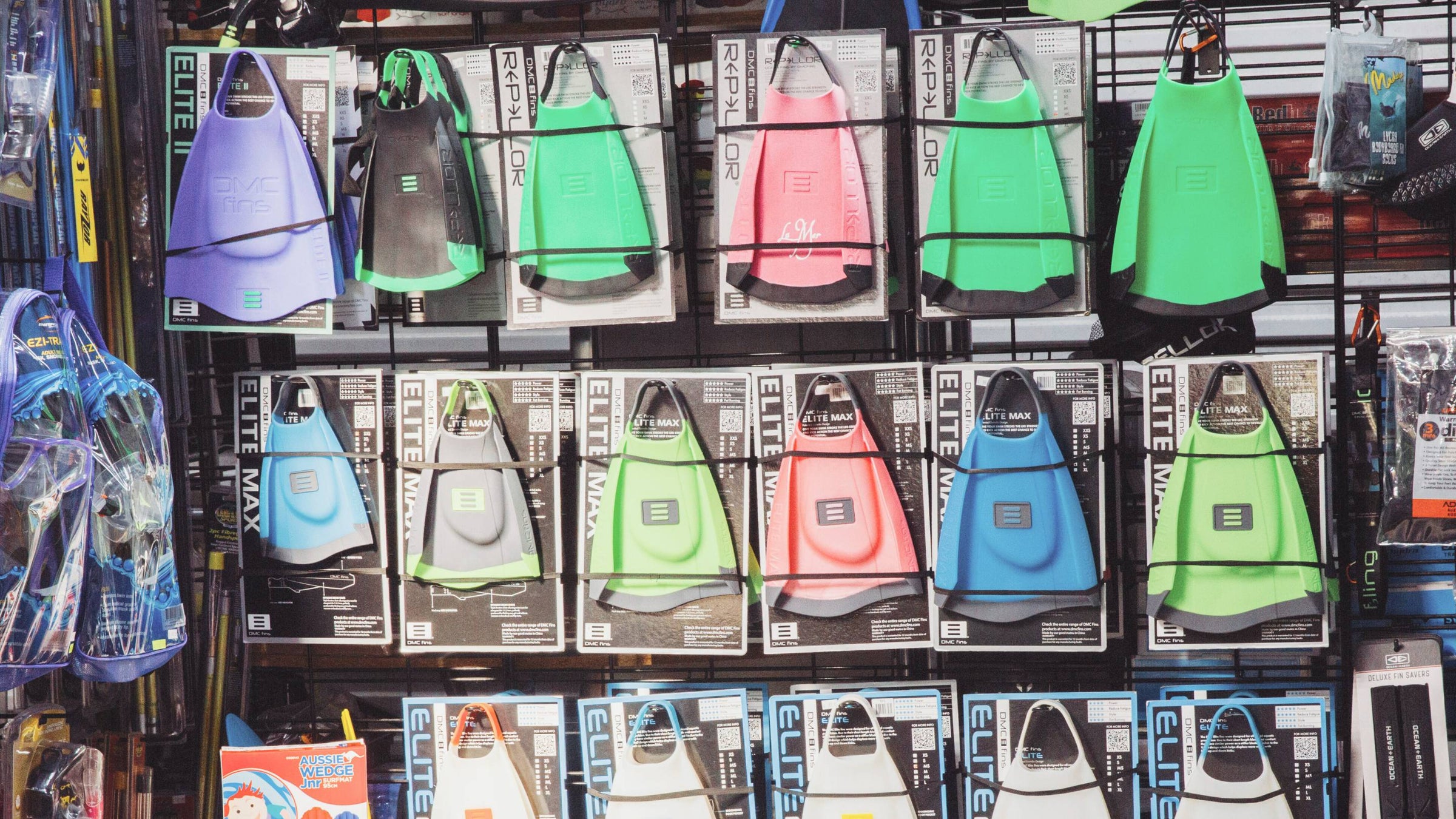 Long Reef Surf Co is proud to partner with local supplier DMC Fins and we carry the largest range of DMC fins on Sydney's Northern Beaches. We have a huge range in store with styles and sizes to suit everyone, so come in, get fitted and get in the water fast.
DMC Fins is a leading local supplier specialising in high-quality swimming fins and swimming accessories. Founded in 2005 by Don McCredie, a renowned bodysurfing champion, swimming coach and all-round water enthusiast, the brand has quickly gained prominence in the aquatic industry. Their commitment to innovation, performance, and sustainability has earned DMC a global reputation for excellence.

The DMC Fins product range includes a wide variety of swim fins designed to enhance performance and comfort for swimmers of all levels. They offer specialized swimming fins for advanced swimmers, bodysurfers and bodyboarders. Additionally, DMC Fins produces training fins that target specific muscle groups to improve technique during workouts, recommended by professional swimming coaches world-wide.

To complement their premium fins, DMC Fins also provides a diverse selection of swimming accessories, including swim paddles, swim snorkels, Soft Surf Helmets and more - all of which are available here at Long Reef Surf Co. We have a huge range in-store and we love supporting local, so come in a see our huge range - or if we don't have it in stock give us a call and we'll go get it for you!