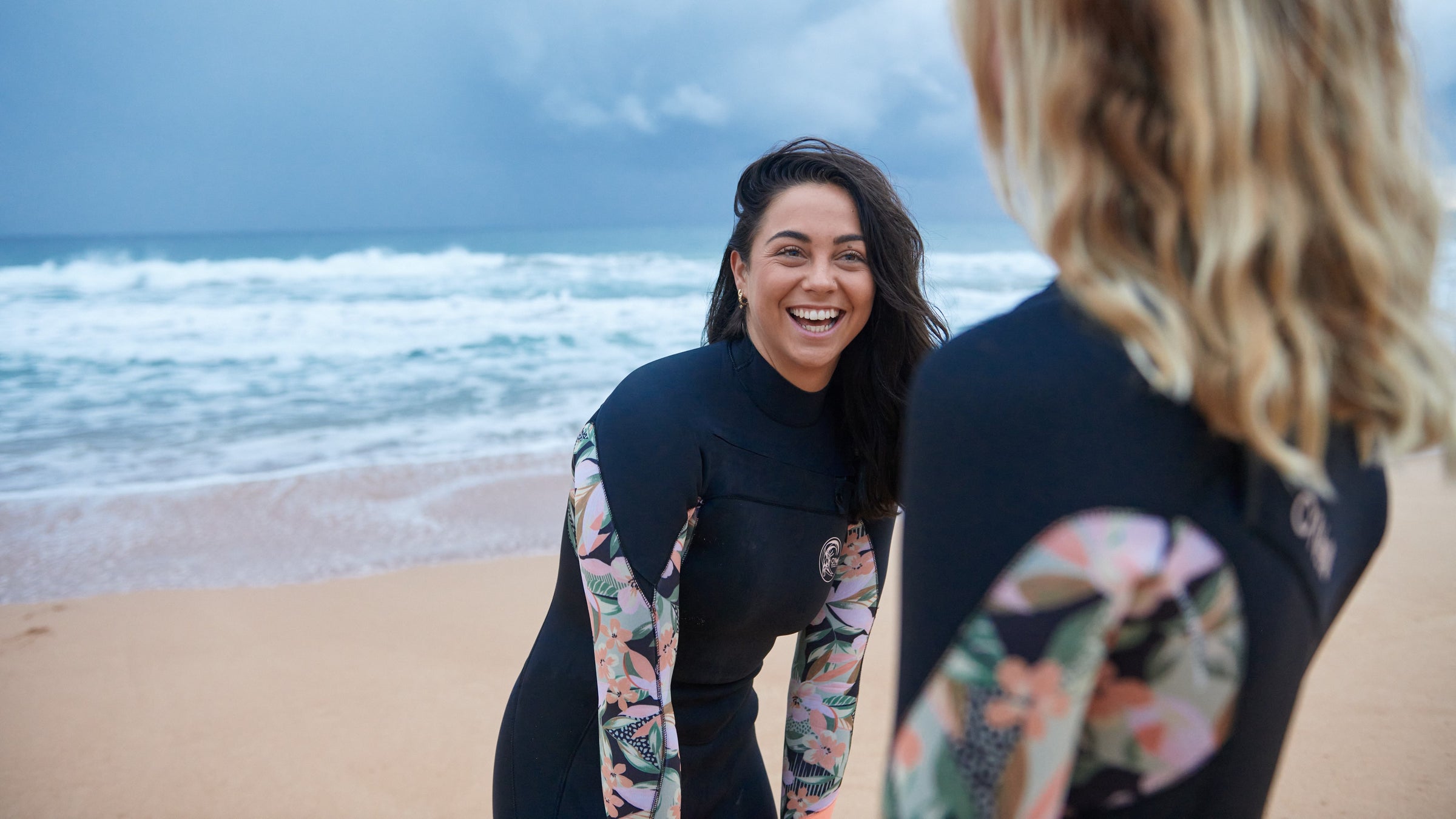 Any woman who loves water activities can benefit greatly from a women's full steamer wetsuit. Here are some of the advantages that would particularly appeal to her:
Exceptional Warmth: A full steamer wetsuit provides comprehensive coverage, keeping the entire body warm even in colder water conditions. It ensures that she can comfortably enjoy her favourite water activities without feeling the chill.
Versatile Protection: The full coverage of a steamer wetsuit offers protection against various elements. It shields her skin from sunburn, abrasions, and potentially harmful marine life, giving her peace of mind during extended hours in the water.
Enhanced Performance: The snug fit and flexibility of a women's full steamer wetsuit allow for unrestricted movement, optimizing her performance in activities like surfing, diving, or paddleboarding. It enables her to fully enjoy and excel in her water adventures.
Body Confidence: Wearing a well-fitted full steamer wetsuit can boost body confidence. It accentuates and flatters her figure, giving her a sense of comfort and self-assurance while engaging in water activities.
Durability and Longevity: High-quality women's full steamer wetsuits are designed to withstand the rigors of water sports and provide lasting performance. They are crafted with durable materials that resist wear and tear, ensuring that she can enjoy her wetsuit for many seasons to come.
Style and Personalization:

Women's full steamer wetsuits come in a range of stylish designs, colors, and patterns. This allows her to express her individuality and personal style while enjoying her favorite water activities.
In summary, a women's full steamer wetsuit offers the benefits of exceptional warmth, versatile protection, enhanced performance, body confidence, durability, and style. It is a reliable and stylish companion that empowers her to fully embrace and enjoy her water adventures, ensuring comfort, protection, and a sense of personal style along the way.