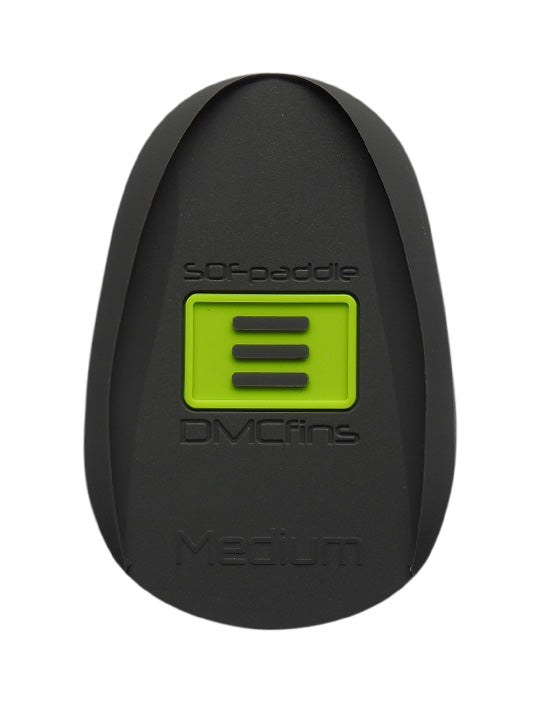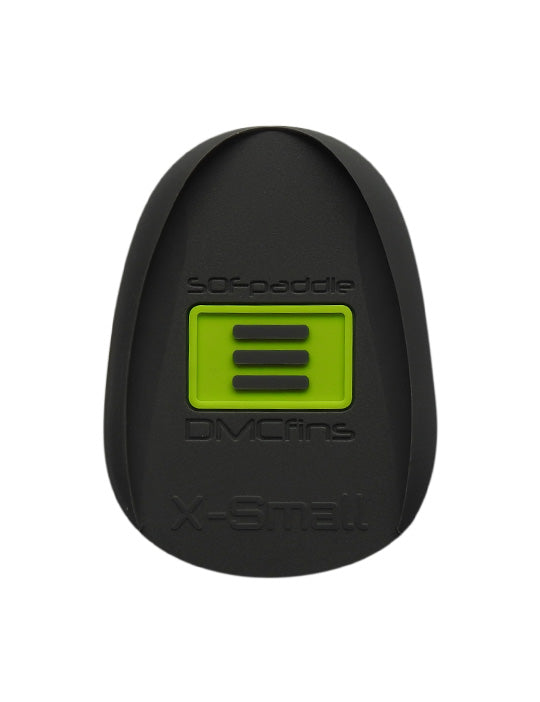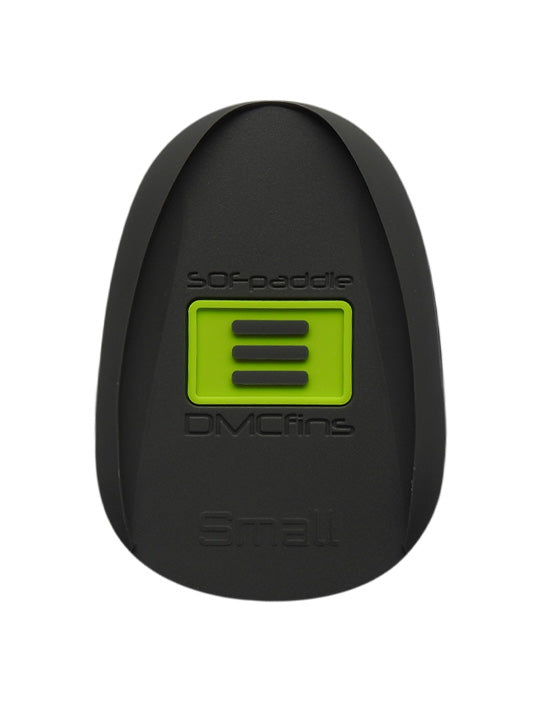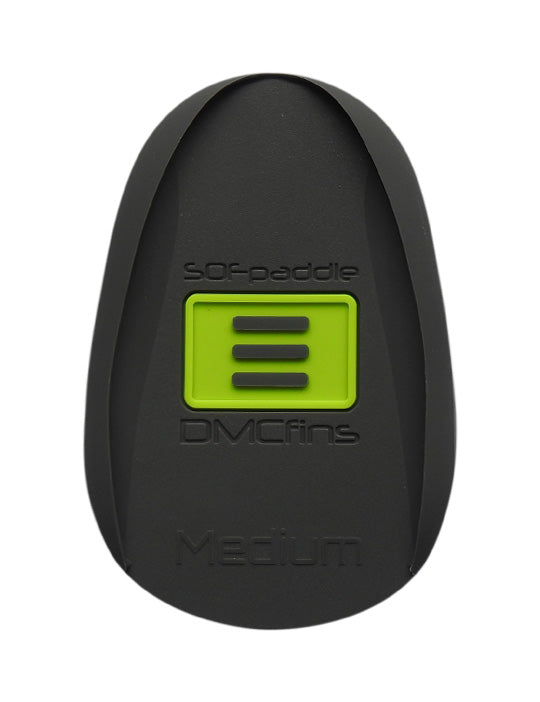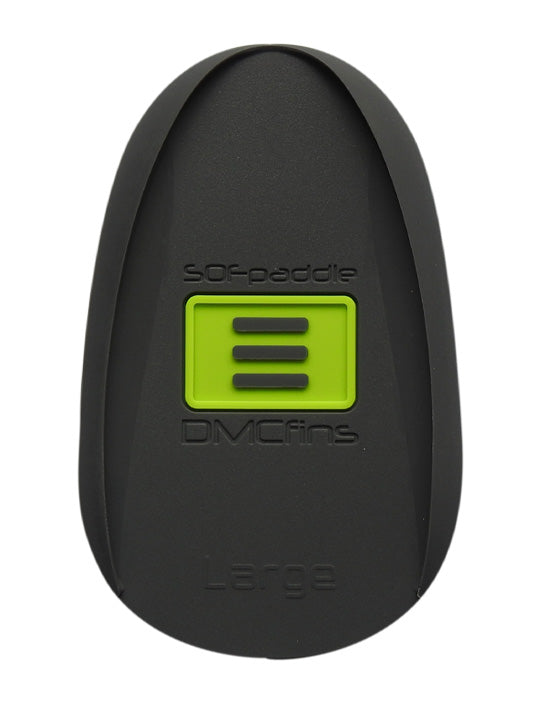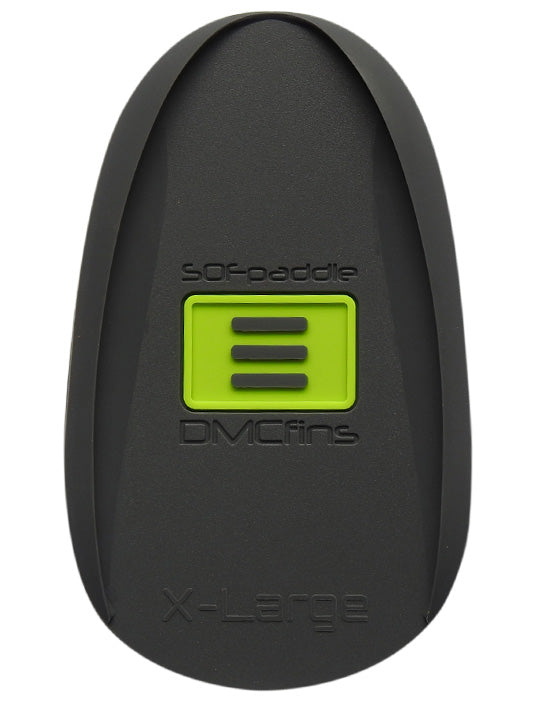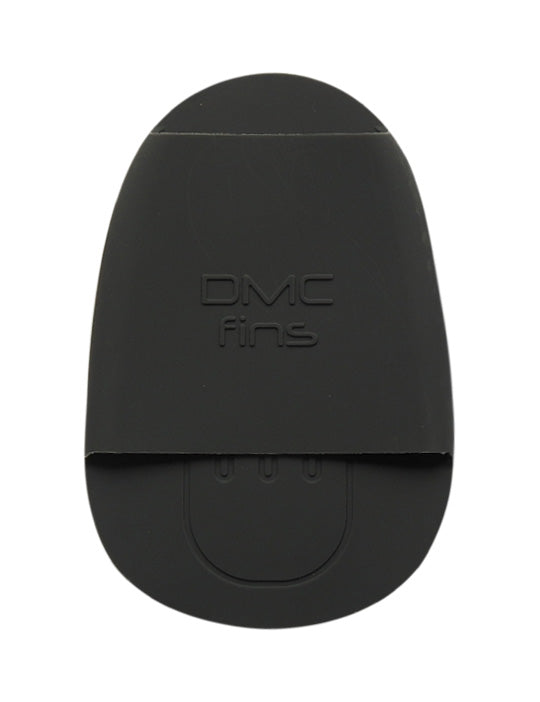 SofPaddle Swim Training Paddle - Charcoal
DMCSPCXS
Our price
$39.00
/
Free Shipping
on orders $100 or more (excludes boards/bulky items)
---
In stock, ready for immediate shipment

Inventory on the way
---
"No Worries" 30-Day Returns - Extended to 31/01/24
DMC fins® SOFpaddle™
No longer will swimmers have to tolerate hard bladed training paddles with pinching straps or abrasive grips.

DMC fins® has created another unique swim training product – SOFpaddle™
Made from super-soft SILFORM - the same soft n silky polymer used in the moulding of DMC's swim fins range.
Allows the swimmer to feel the water like never before, train their catch and get solid resistance in pull-sets across all strokes.
The soft silicone based material will make them easy to put on, easy to glide through your sets and even easier to remove.
Designed to improve your shoulder strength whilst training your fingers to keep form – without any stress.
They will flex with your hand, decreasing the load on your arms, shoulder and neck muscles.
Train Smarter – Swim Longer with SOFpaddle™

BENEFITS & HOW TO USE

The DMC SOFpaddle™ is not similar to any other swim training paddle used before.

The purpose of the design of this soft material training paddle is for the swimmer to engage their neurological muscle memory in their catch and stroke by feeling the water which cannot be done if the paddle is fixed statically onto the hand by means of tight straps.

The secondary design feature for increasing the swimmers' skillset is for their form not to waver during the end of the pull stroke where by the DMC SOFpaddle™ will alert them to their lack of form by itself catching turbulence and flapping at their palm heel.

For many swimmers who have tested and remained using DMC SOFpaddle™ for several weeks, they begin to change their style and engage neuromuscular memory for which they cannot return to their previous hard bladed and tight strapped devices.

If the swimmer is feeling like the DMC SOFpaddle™ is slipping, they should simply adjust their stroke at the apex of the 'pull' to engage a flatter angle and exit without any turbulence interruption at the heel of the palm.

DMC SOFpaddle™ is a very new product and even newer concept which has had many elite swim athletes and even coaches unaware of correct positioning of the catch and pull to achieve the optimum result - which is also not to strengthen the shoulders nor of course put any extraneous resistance at either shoulder point, but to train the swimmer's catch and pull muscle memory as the primary goal.

We suggest starting with only 10% of your swim session using DMC SOFpaddle™ a few times a week for several weeks before increasing the use up to 50% plus.

To start - try same simple sculling to begin with. Try all strokes and especially breaststroke – and concentrate on the feeling of the turbulence when your palm is at the optimum 'pull' position.

Available in 5 sizes from XS to XL

DMC fins® SOFpaddle™ come in an array of colours to suit everyone.
Free Australia Wide Shipping on orders $100 or more!*
We aim to provide Same Day Despatch for most orders received by 12pm, during business days (Mon-Fri), otherwise orders will generally be shipped within 1 business day. We use Australia Post Parcel Post for most order and selected couriers for bulky items.
* Free Shipping offer excludes bulky items such as such as surfboards, bodyboards, heavy board racks and certain other bulky items. For these items either an option will be presented at checkout or feel free to call us and we can discuss custom shipping options directly depending on the item and destination.
We offer the following shipping options for non-bulky items at checkout:
Standard: Arrives in 2-14 business days
FREE for orders $100 or more*
$8.00 for orders less than $100*
NSW, ACT Arrives in 2-4 business days 
QLD, VIC Arrives in 3-5 business days
SA, TAS, WA Arrives in 4-7 business days
NT Arrives in 7-11 business days
Express: Arrives in 1-3 business days
$10.00 for orders $100 or more*
$15.00 for orders less than $100*
NSW, ACT Arrives in 1-2 business days 
QLD, SA, VIC, WA Arrives in 2-4 business days
NT Arrives in 3-5 business days
Additional Shipment Information

We process orders Monday-Friday (excluding holidays).
Orders are not delivered on weekends or holidays.
You will receive an email with the tracking number once the label has been created for your order.
Please ensure your shipping address is correct as we are unable to redirect orders once they are on their way to you.
We do not currently ship internationally.

Click and Collect
If you would like to collect your item from our Collaroy Store, select "Pick up from Store" during checkout. We will gladly hold your item(s) until ready to collect. We can only hold items for a maximum of 14 days, otherwise you will be refunded and the item returned to our stock.